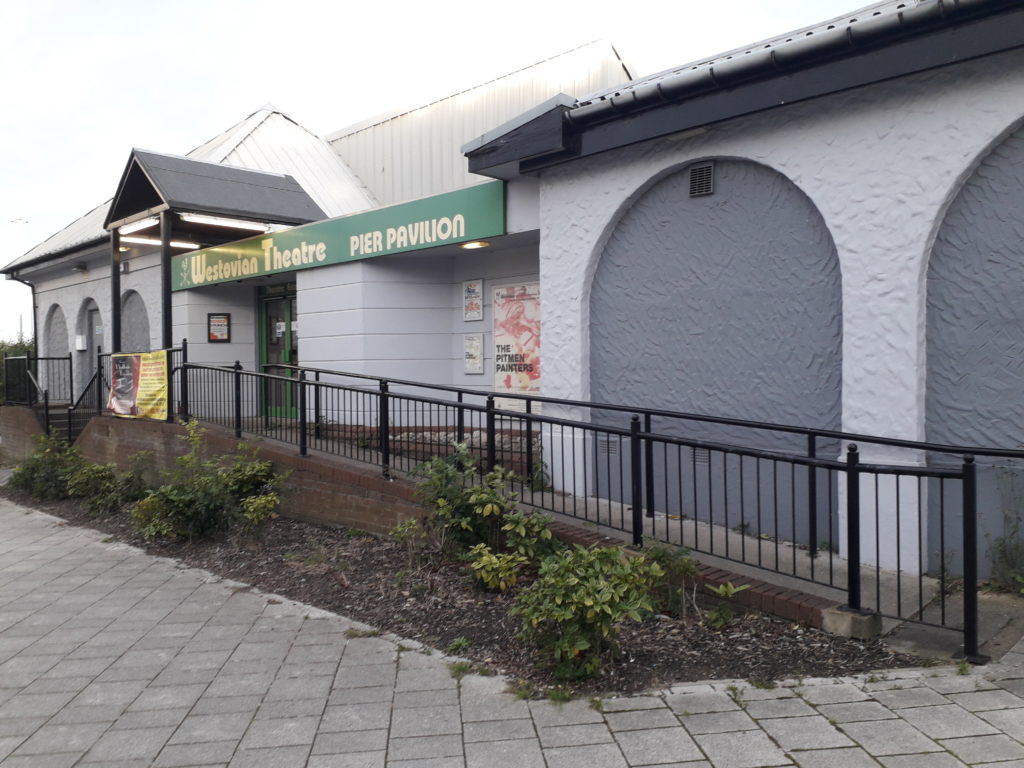 About us..
We are one of South Tyneside's leading amateur theatre groups and for over a hundred years have produced a variety of junior and senior productions each year.
The building started life as an old seaside shelter and it was converted into a small community theatre in 1948. It was used by a number of societies until the Westovian Theatre Society took over the building in 1977. Internally, the original cast iron columns and fretted iron arch spandrel give touches of visual delight and Victorian character. We have a raked 264 seat auditorium with newly refurbished plush red 1930s tip-up seats that are contained between a run of cast iron columns either side of the auditorium.
Our humble community welcomes people from all walks of life, where we occasionally run workshops for prospective new members. All our members are volunteers and we would welcome anyone who would like to turn their hand to acting, backstage, front of house, technical, managerial, working on the Coffee Bar or Licensed Bar.
The theatre has a coffee bar that is open on every performance including matinees, which serves a range of drinks (tea, coffee, fizzy drinks and water) and sweets, crisps and chocolate.
Our licenced bar is open on every evening performance from 7.00pm and all the way through the performances and after the show finishes.
---
Officers and Committee Members
President – Ken Allen
Hon. Chairman – Ian Johnson
Hon. Scretary – Joan Tippins
Hon. Treasurer – Julie Dawson
Production Committee:
Peter Dawson (Chair); Andrew Shutt (Vice Chair); Joan Cook; Valerie Codling
Jess Henderson, Amy Harris and Annie Cairns..
Business Committee:
Graham Stephinson (Chair); Ethne Brown (Vice Chair); Ken Allen; Anne Allen, Mary Stephinson, Anne Kilty, Anne Beber. and Graham Jordan.