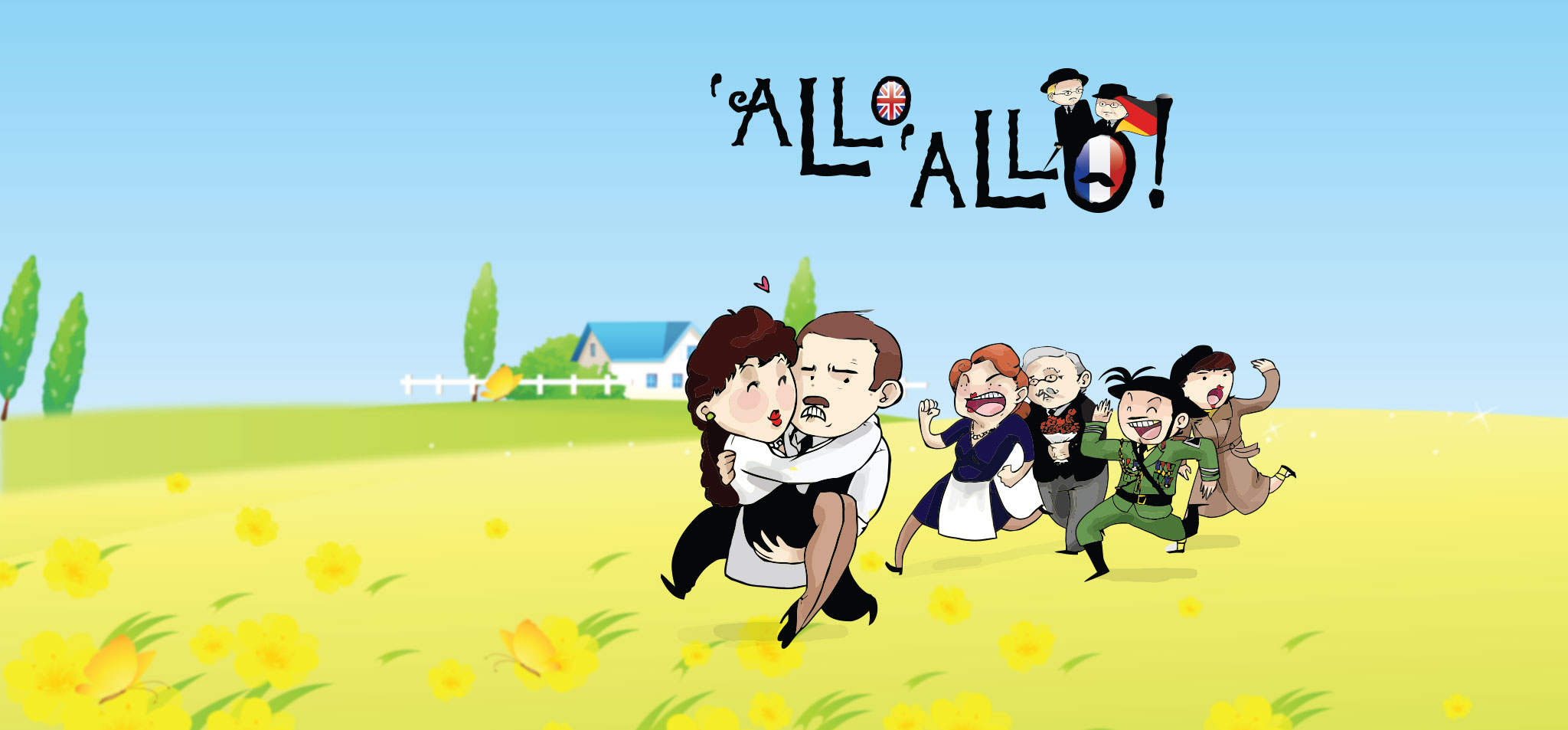 'Allo 'Allo
Presented By: The Westovians | Tags: comedy
Ticket Prices
£8.00 (Tuesday); £9.00 (Wednesday to Saturday)
Writer:
David Croft & Jeremy Lloyd, by arrangement with Sanuel French
Director:
To be Confirmed
Hapless Rene and his tone-deaf wife Edith run a cafe in Nazi-occupied France. They have stashed a priceless portrait stolen by the Nazis in their cellar, along with two British airmen who are hiding until the Resistance can repatriate them.
Communications with London using the wireless that is disguised s a cockatoo add to the many embarrassments this intrepid proprietor endures in the company of his patrons. News that the Fuhrer is scheduled to visit the town inspires tricksters disguised as Hitler to frequent the cafe. Meanwhile Rene summons all the wit he can muster to save this cafe and his life.