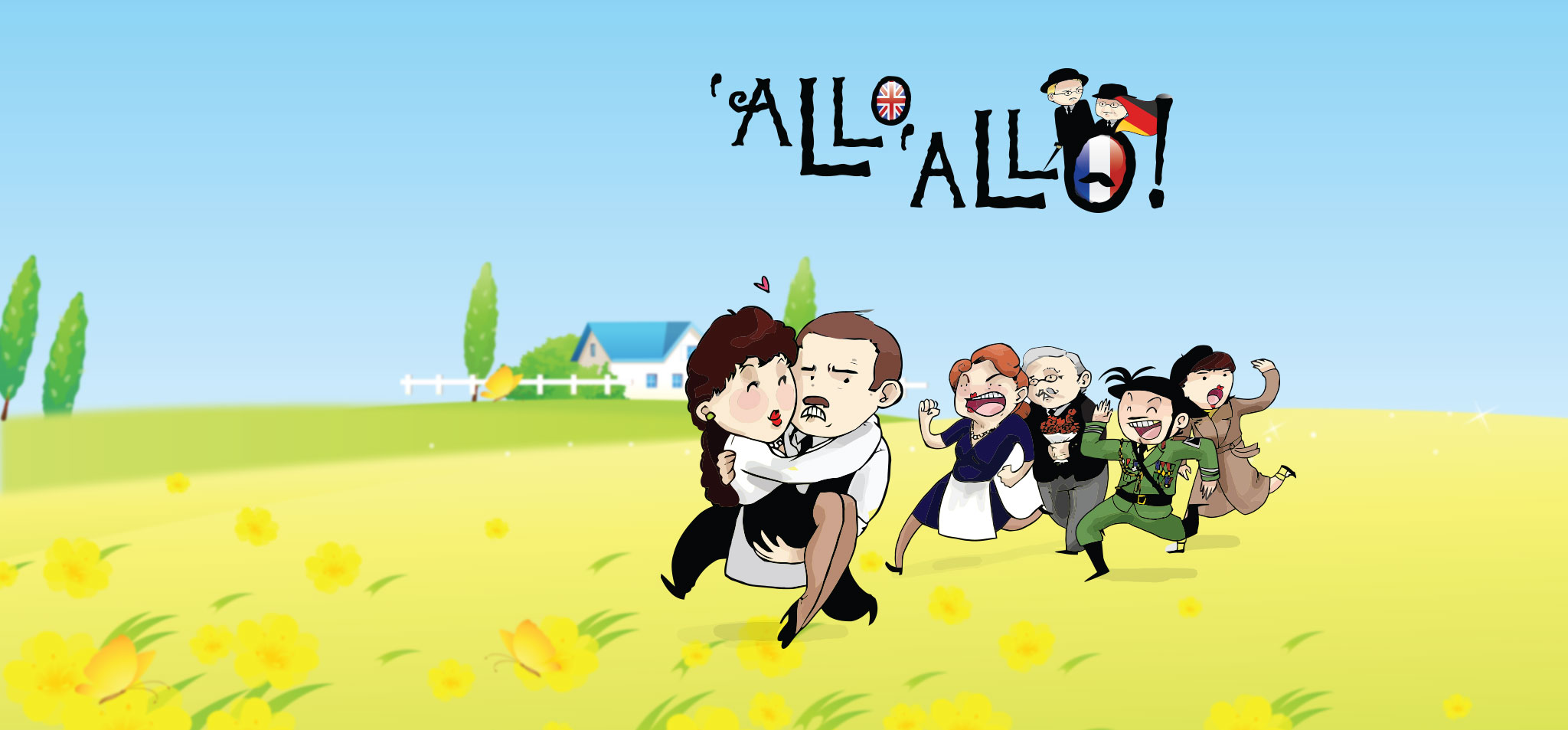 'Allo 'Allo
Presented By: The Westovians | Tags: comedy
7:30pm and Saturday Matinee at 2.00pm
Writer:
Jeremy Lloyd & David Croft
Director:
Frank Ditchburn and assisted by Peter Dawson
Based on the hugely successful British television series, which ran for seven seasons, this uproarious comedy relates the adventures of a hapless cafe owner, Rene, in occupied France. You can see all of your favorite TV characters in the flesh, including Rene's tone-deaf wife Edith, Major-General von Klinkerhoffen and the Gestapo officer Herr Flick!
He and his wife have stashed a priceless portrait stolen by the Nazis in a sausage in their cellar, where two British airmen are also hiding until the Resistance can repatriate them. Communications with London using the wireless that is disguised as a cockatoo add to the many embarrassments this intrepid proprietor endures in the company of his patrons. News that the Führer is scheduled to visit the town inspires tricksters disguised as Hitler to frequent the cafe. Meanwhile, Rene summons all the wit he can muster to save his café and his life.