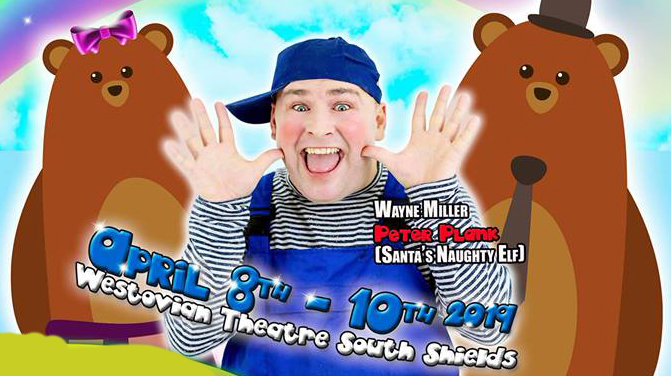 Peter Plank in... it's Bearly Easter
Presented By: Walton-Gunn Productions | Tags: comedy, childrens, pantomime
Ticket Prices
£8 (single), £30 (group of four)
Peter Plank in…It's BEARLY Easter
Our hapless hero Peter Plank is back for a new panto adventure. This time Peter must help the lovable Mammy & Daddy Bear escape the clutches of an evil villain who has wicked plans for the two bears. So can Peter save the day and help his new furry pals? Come along and find out this Easter.
Perfect for the whole family.
Running time approx: 1 HOUR 20 MINS ( excluding interval)